Maak de customer engagement business case
Bekijk onze on-demand webinars
Wat is de business case voor Analytics en Knowledge Management oplossingen? Welke uitdagingen kunt u hiermee adresseren? Experts van Verint helpen u bij het opstellen van een globale business case. Bekijk onze on-demand webinars over Analytics en Knowledge Management.
Veel ondernemingen investeren momenteel in de analyse capaciteiten van hun eigen organisatie. Steeds meer organisaties beseffen dat er veel meer intelligentie aan te boren is en willen meer data gedreven werken.
De mogelijkheden hiervoor zijn divers, op heel veel manieren is gestructureerde informatie (als mail, chat, webverkeer e.d.) en niet gestructureerde informatie zoals audio te analyseren. De investering in zowel mankracht als geld die hier bijhoort is aanzienlijk. Belangrijk is dus om bij het overwegen van deze oplossingen altijd oog te houden voor wat het kan opbrengen.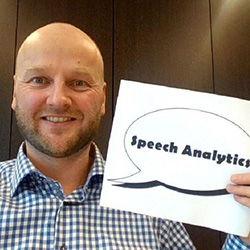 Maarten Burgering
Speech Analytics Consultant Verint
Het beschikbaar hebben van kennis en agent ondersteuning 'at the speed of the conversation', dat is een veelgehoorde wens van (agents in) contactcenters.
Dat kennismanagement daar een positieve rol in kan spelen, dat is u vast al bekend – maar welke echte impact zou kennis management kunnen hebben binnen uw organisatie? Door de interactieve opzet krijgt u na afloop zicht in de globale business case voor uw eigen organisatie!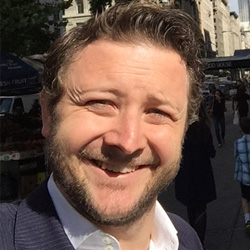 Pim Zwaan
Solutions Consultant Verint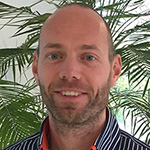 Coen Giesberts
Solutions Consultant Verint
Tijdens deze webinars ontdekt u waar deze oplossingen uw customer engagement strategie kunnen ondersteunen. Deze webinars zijn interactief en er is tijd om vragen te stellen. Samen met ons team kunt u indien gewenst uw business case maken voor deze oplossingen.
Meld u aan voor onze on-demand webinars: