Driving Measurable Results from CX Initiatives
Thursday, September 28, 2017 | 1:00 PM, ET
One of the biggest challenges keeping CX leaders up at night is ensuring that CX efforts are driving business outcomes. While it is generally accepted that delivering great customer experiences drives long-term profitable growth, figuring out how to make this connection happen is challenging for many organizations.
Join us for a complimentary webinar focused on connecting the dots between CX initiatives and measurable business value.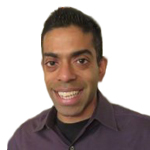 Raj Sivasubramanian
Director of Customer Experience Services, Verint
Raj is a seasoned Customer Experience leader and CCXP with a diverse set of experiences as both a CX practitioner and a consultant in a variety of industries, and leads Verint's strategy around CX consulting offerings.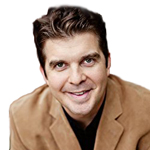 Jeff Lewandowski
Sr. Partner and EVP, Andrew Reise Consulting
Jeff has more than 17 years of successful experience helping Fortune 500 clients to achieve business goals, with a focus on customer experience, call center operations, and customer relationship management (CRM).