What makes for good customer engagement? It's about balancing the basics.
The new rules for customer engagement have less to do with personalization at all costs, and everything to do with making life easier for customers and for employees. And, going the extra mile to meet these expectations will pay off.
New research from Ovum and Verint Systems surveying more than 18,000 consumers across 9 countries reveals that:
81% just want their questions answered, while 29% prefer it when the person they engage with is empowered to make decisions.
Only one fifth of respondents want companies to understand and cater to their mood yet nearly 48% are suspicious about how their data is used.
Almost nine in 10 respondents 89% agree that good service makes them feel more positive about the brands they engage with.
However, 43% admit that when companies make mistakes, they are more forgiving to those they believe understand them.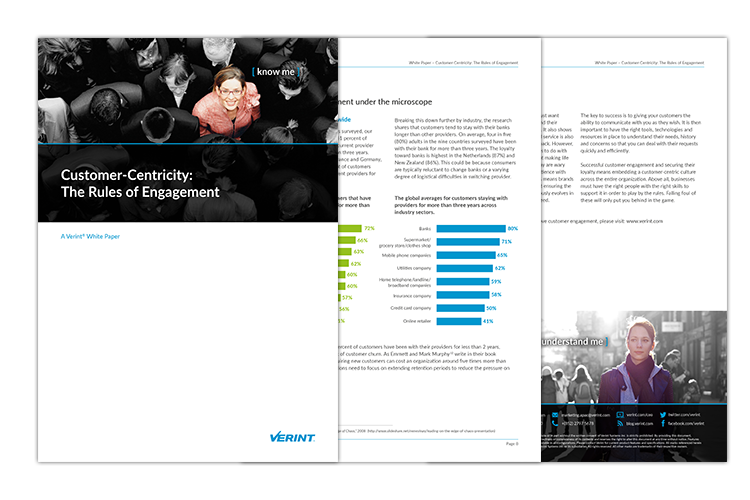 Customer-Centricity: The Rules of Engagement.
Find out more and gain practical advice and insights from Ovum on how businesses like yours can best respond in the new report
Download Report »